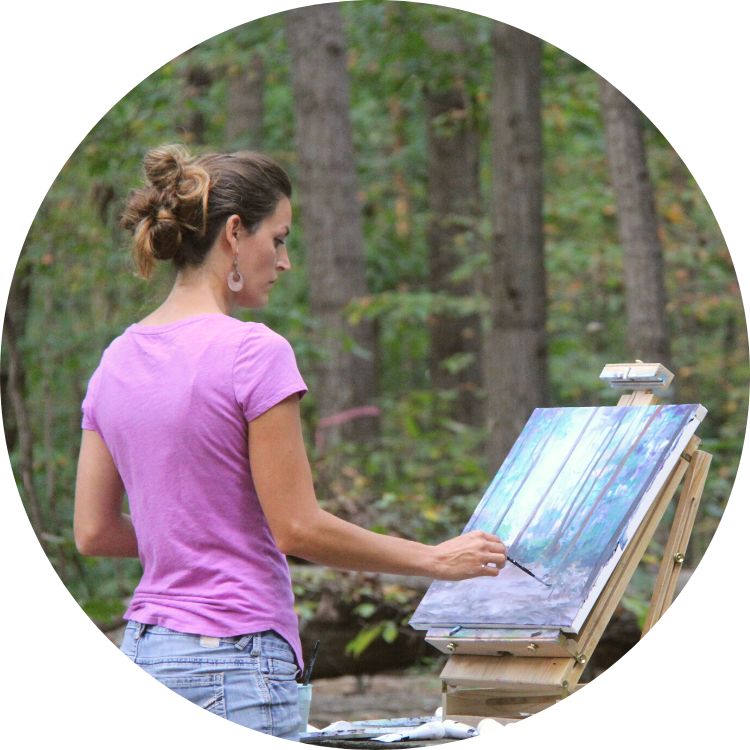 About Createful Art
CREATEFUL ART is a place to get online acrylic painting lessons and art lessons to help YOU relax while you become a better ARTIST.
All lessons are instructed by Ashley Krieger and include a variety of artistic styles and techniques. Ashley's lessons are UNIQUE because they don't just teach one way to make art. Instead, they encourage you to explore, be CREATIVE, discover your own style, and give you the knowledge and opportunity to PRACTICE your skills.
Createful Art's workshops are built to make the process of learning as EASY as possible so you can RELAX and enjoy the benefits of making art.
If you're just getting started, click below to learn what art supplies you need and sample 5 FREE art lessons.